In order to compete with other companies, WOM has already cycled over the hard asphalt of Berlin's city centre, walked over the dusty forest floor in the Tiergarten and kicked on "sacred" lawn.
But we hadn't tried it on water yet and so it was high time!
By participating in the 3rd Dragonboats Company Cup (DCC) 2019, we, the 41 participants from Research and Development and Quality Management, not only wanted to strengthen our team spirit, but also to get socially involved, as the entry fee benefits a charitable cause.
Since very few of the team already had experience in dragon boat racing, we started for a training at the old regatta track in Grünau a few days before the competition. Thanks to a good trainer of the organizer "Strong Teams", who advised us to always be "faster than the danger", we left the training highly motivated.
On the competition day we left for the DCC in the early afternoon, with not really summery weather but a beautiful scenery at the Osthafen.
Punctually we started with the first pre-runs – but there was not much time to catch our breath, so the intermediate run followed. By adding the times from both runs the placings for the A and B finals were achieved.
The WOM competed with 2 boats, WOM1 and WOM2 and both boats made it to the A-finals, i.e. among the 6 best boats of 13 participating boats.
After a fierce fight on 6 lanes, WOM1 rowed to 6 th place and WOM2 to 2 nd place. The race times can be found here.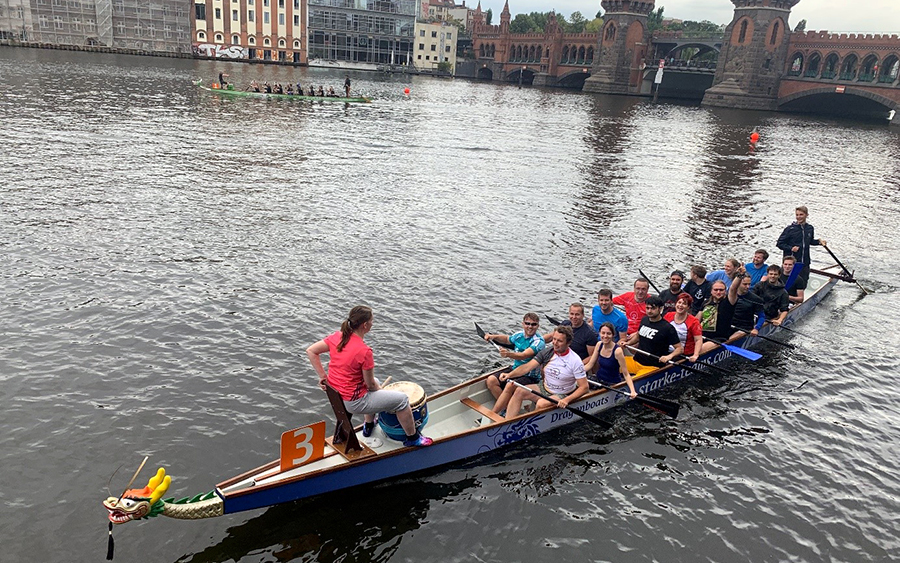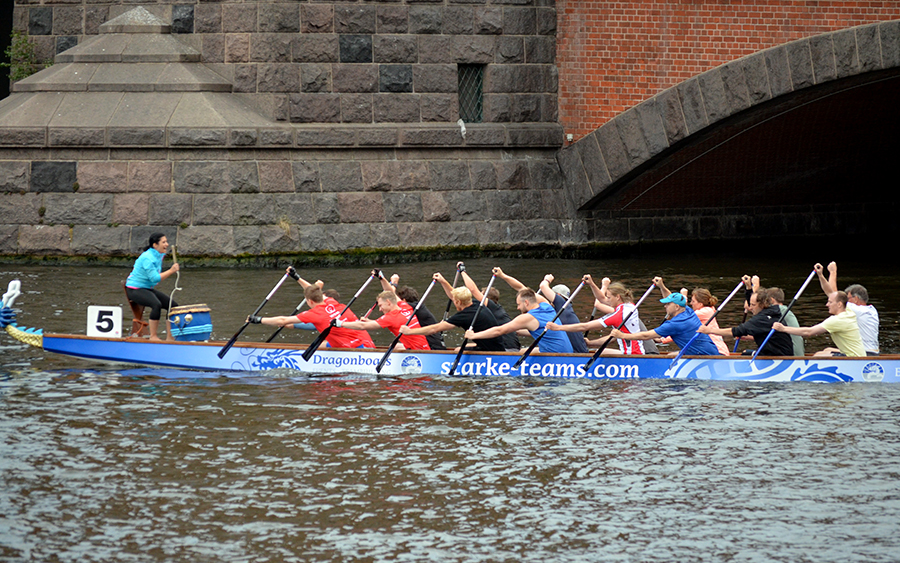 This achievement was only possible through absolute team spirit, a lot of fun and the focus on a common goal.
We take this experience with us into our projects and thank our managers for giving us this chance, despite the tight timelines in the projects.
Great thanks also to our great organizational supporters and of course to colleagues, friends and families who cheered us on.
Sandra Domeier