Under the motto: "Let's do something good together," trainees from WOM were again actively involved. For the fourth time, they supported the charitable organization Ludwig-JVV (Jesus Connects Peoples), which has been organizing humanitarian aid for people in Ukraine for more than 20 years.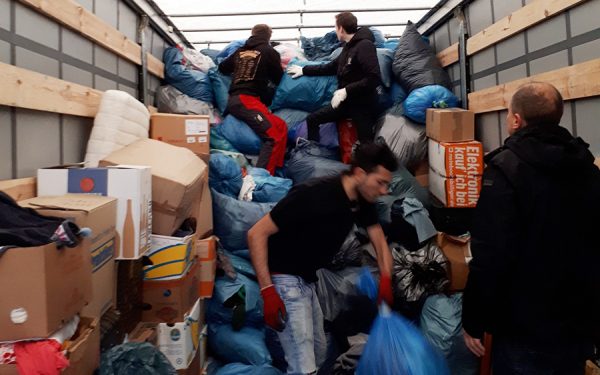 Again, it was about making large quantities of relief supplies ready to ship. First, the donations were well packaged, and then our team helped load a 40-ton truck – a very large vehicle with enormous capacity. Anyone who has been helping out loading the truck for a few hours knows how strenuous this actually is. But it was still fun, because teamwork is something we excel in at WOM and together the truck could be loaded quickly. For the participating trainees it was clear at the end that they would continue their commitment next year.
The truck started its journey to the Ukraine at once, where the much-needed goods are going to be distributed to the needy via the"MIR" partner organization.
Xenia Rabe-Lehmann