To accompany an entire project, working independently but not left alone to deal with problems – this is the dream of every trainee. And actually the right of a trainee, that's what we believe at WOM! For Rike, it was the preparation of the important medical technology fair Arab Health. Rike completed an apprenticeship as an office management assistant at the Berlin office and is now in her third year of training. "How fast time passes," she laughs as we review the last few months.
It all started exactly one year ago when she spent the first few weeks in the Corporate Communication & Design department. She had just started the second year of training and it was time to think about the final thesis of the three-year training program. If you start in time, you can finally take on demanding projects and achieve a particularly good grade in the end.
Trade fair communication as topic for the thesis.
As Rike has a talent for organization, the field of trade fair communication seemed a good topic and we assigned her the project management. With a training officer at her side, she coordinated all project phases from conception to the trade fair appearance, and organized the contact with the colleagues involved from the Sales, Product Management, Marketing, and Design departments. Rike also handled some supplier companies, which provided her with the opportunity to try out her English and improve it. "A special highlight was definitely the photo shoot of the devices," remembers Rike, "I've always wanted to see how things are on set."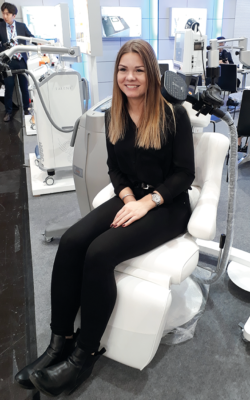 In addition to the special moments, it quickly became clear just how much work is required for such a large project – with much of it being done in the background. You need quite a big checklist so as not to forget anything. This began with the floor plan drawing for the exhibition booth and ended with the organization of the name tags.
As a thank-you for her hard work, Rike was then allowed to fly to Düsseldorf for MEDICA 2017 and meet her colleagues on-site. Together with Angelina, a new member of the key account team, she explored the latest trends in the industry at the world's largest medical trade fair. The Sales colleagues will travel without Rike to Arab Health in February, as this is when Rike will need time to work on her thesis.
We thank Rike very much for her great commitment and keep our fingers crossed for her thesis. You rock!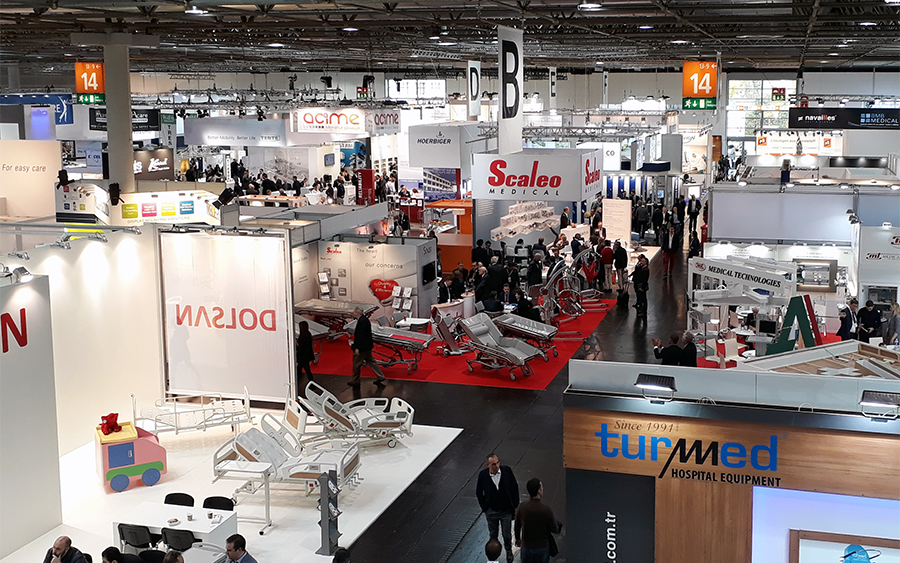 Xenia Rabe-Lehmann