WOM works with clinics for clinics. For the development of new, high-value-added innovations, the input from the practice by our reference physicians is elementary. Throughout the year, we are in a close and tangible exchange about our medical technology products. As a fixed date beyond the clinic's everyday schedule, we have also established the WOMFORUM lecture series, which invites you to network in a relaxed atmosphere and offers exciting professional impulses beyond the day-to-day business.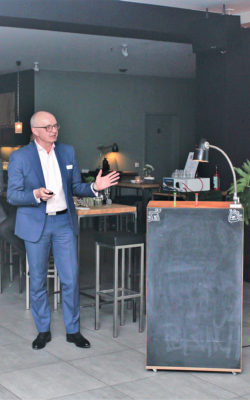 The 6th WOMFORUM took place on March 21, 2019, this time on two particularly important topics. Professor Dr. Ulrich Adam, chief physician at the Department of General and Visceral Surgery, gave a lecture on "The Digital Hospital – Vision and Great Challenge." Using the example of Vivantes, one of the largest municipal hospitals in Germany, he elucidated very passionately what is already feasible today and what added value, for example, the digital, cross-sectoral health record, yields for all concerned:
"We work on the digital transformation at Vivantes Humboldt. We create portals for our patients so that they can inform themselves about surgery via education and surgical techniques before undergoing a procedure. The portal for us as doctors already includes all the important patient information so that we can quickly and reliably find info about our patients anytime, anywhere."
The Innovation Scout of WOM took the guests in his lecture along into "Learning in the future – further education then, today, tomorrow." Again, the terms "anytime" and "from anywhere" played a big role. Lifelong learning becomes reality, the merging of learning and working, the change from "push" to "pull" made possible by new technologies.
The program was rounded off by our Clinical Specialist, who looked back on the company from 2018 and gave an outlook on the current year.
The numerous reference physicians from our partner clinics as well as the colleagues from product management actively discussed and enriched the evening with their contributions. WOM thanks everyone involved for a completely successful WOMFORUM.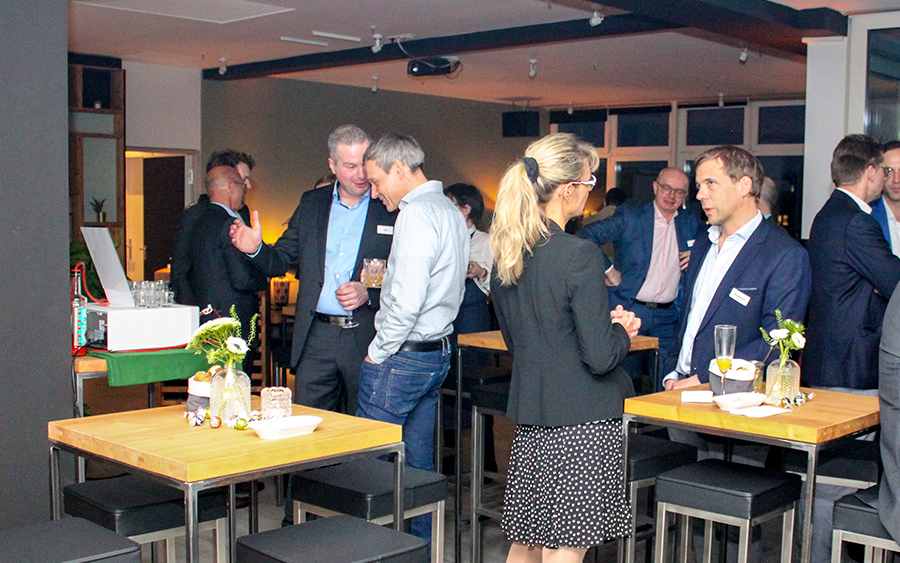 Xenia Rabe-Lehmann