At WOM, the team culture is particularly pronounced: We work together intensively, do sports together, engage in social activities, and celebrate together. The Christmas celebrations in Berlin, Ludwigsstadt and Reichenbach as well as Orlando were again the highlights of the year.
Traditionally, Managing Director Dr. Clemens Scholz is personally present at all locations and reviews the year with an address. In 2018, it was all about a major new product launch. The anniversaries as well as the most innovative colleagues are always honored, who with their ideas ensure that WOM can continue to maintain and expand its outstanding market position in the field of Minimally Invasive Medicine now and in the future.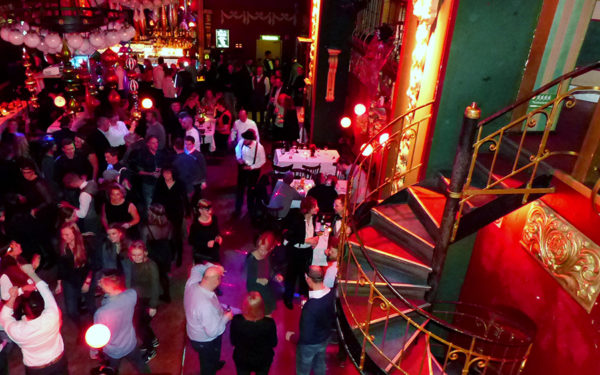 After the official part, the German locations continued with a party, high spirits, and dancing – in Upper Franconia even until dawn. As always, the venues were exceptional: In Berlin, everything was marked by the glamorous 1920s in the Ballhaus Berlin, while in Upper Franconia, a laser show made the "Haus des Volkes" in Probstzella an extraordinary party location. In Orlando, the employees enjoyed themselves in a trendy Italian Restaurant playing "secret Santa with tighter rules": The person drawing a number could either take a gift from the gift table, or pilfer one from a colleague who had already unpacked his or her gift.
Now we are looking forward to a successful 2019 together, a year in which we will welcome many new colleagues and surely will celebrate important milestones once again.
Xenia Rabe-Lehmann