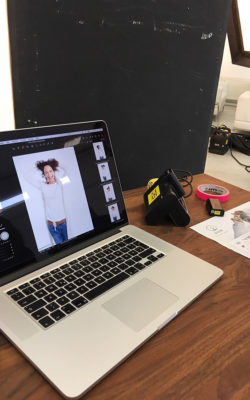 "I found my dream cleanroom job at WOM," this statement is the core of the large integrated campaign, with which WOM in Upper Franconia and neighboring Thuringia is looking for new colleagues for the area of cleanroom production. The motifs with a mixture of clean room and dream job in connection with joyful colleagues point to our vacancies. In German, the slogan is #meinraumjob – a pun from the words clean room (Reinraum) and a dream job (Traumjob).
In order to develop the campaign in an absolutely target group-oriented manner, we first conducted a survey among our cleanroom colleagues on what is important to them at work, what media they use, and how they see themselves in the company. The result was that they feel really comfortable in the family atmosphere and the varied activities and have found the ideal job for themselves when they join the company WOM. From this, the creative campaign idea #meinraumjob was developed, in which the models are naturally actual colleagues. The photos in this blog post were taken during the photo shoot with them.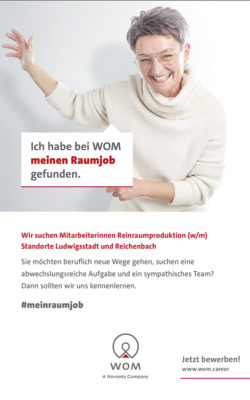 The campaign consists of large-scale advertising with eye-catching points for the target group such as as supermarkets and schools, there will be advertising in the daily press (digital and print), radio spots on radio EINS, as well as supporting measures such as Facebook advertising and job application flyers. The core of all measures is an own website, where you can also find two videos with these colleagues. They tell in a particularly authentic way why they found their dream cleanroom job at WOM.
Xenia Rabe-Lehmann