WOM is growing, more and more new employees are coming on board and making us more efficient, more diverse and more exciting as a company. But who is who? And how do you know what kind of person hides behind the friendly greeting in the hallway?
Meet & Eat – a kind of blind date at lunchtime – has recently made it easier for people to get to know one another and exchange ideas with colleagues with whom one otherwise has little contact.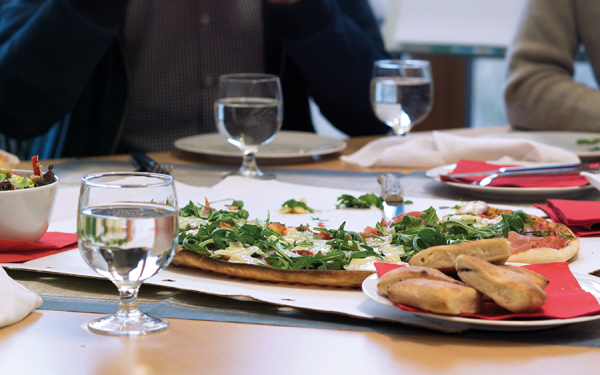 At regular intervals, WOM randomly invites a group of colleagues to come together for a meal. The cross-departmental and hierarchical composition from trainee to managing director is important here. In a relaxed atmosphere you can get to know each other, network, exchange ideas, or simply discuss current topics in a new group of people.
A takeoff on the traditional Meet & Greet, WOM's Meet & Eat precisely meets the needs of employees, as ascertained by a poll of the first participants: The meetings were a complete success!
Xenia Rabe-Lehmann